Gua Sha for Natural Pain and Stress Relief
Navigation
Introduction
The pain and stress associated with work in today's fast-paced work life are immense and everyone is faced with a myriad of stressful challenges from work and life that can lead to physical and emotional distress. It is very important to take some time out of our busy work schedules to focus on our physical health. Using natural methods to relieve pain and stress can help us avoid the harmful side effects of taking medication. Gua Sha therapy provides an all-natural treatment that can radically relieve our stress and exhaustion caused by intense work.
Scientific Evidence of Guasha's Impact
Guasha has been used in China for centuries now, and we are also studying its effectiveness: a study published in the Journal of Pain found that Guasha was effective in reducing the intensity and frequency of chronic neck pain compared to a control group. Another study found that Guasha improved grip strength and reduced neck pain in office workers. While more research is needed to fully understand the mechanisms behind the effectiveness of Guasha, Guasha users have experienced significant improvement in their symptoms.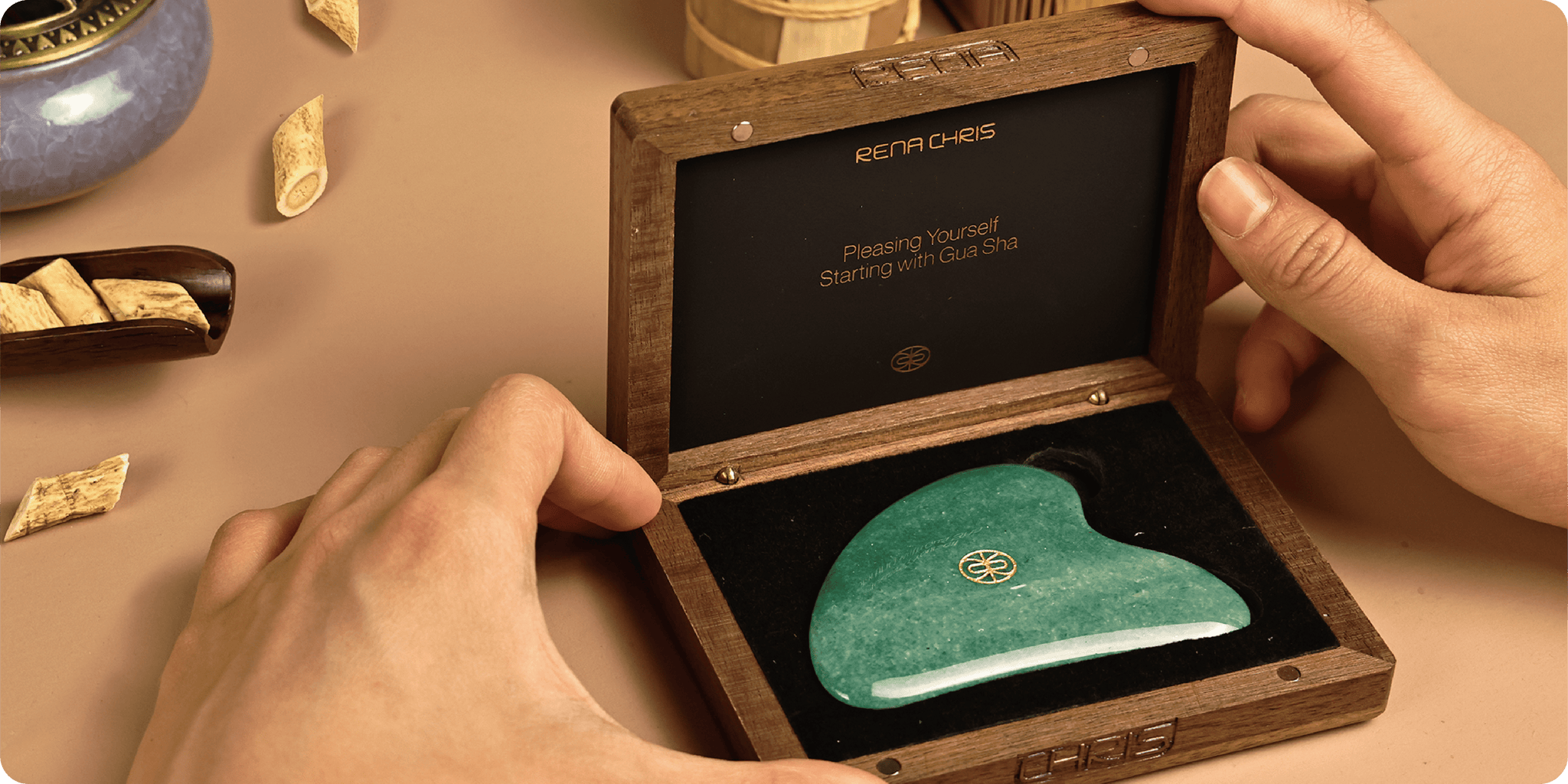 Guasha therapy has proven to be incredibly beneficial in reducing stress and relieving the symptoms of body pain.
By using a Jade Gua Sha tool, gentle pressure is applied along the sore muscles or meridian lines of the body, thus promoting blood circulation and lymphatic drainage in s body, which results in muscle relaxation. This purely natural method can relieve stress and pain and achieve the effect of emptying the body and mind. In addition, the deep relaxation process during Guasha can help relieve the symptoms of chronic stress and fatigue and balance our emotions. With minimal side effects and long-lasting results, using natural therapies such as Guasha is a great option for those looking to reduce stress and body pain.
How to Use Guasha?
Take Jade Guasha. First, apply some essential oil, lotion, or water-based skin cream to the area you want to gently scrape. Next, hold your Jade Gua Sha tool at a 45-degree angle and begin scraping along the meridian lines of your body with strong but gentle movements. It is important to avoid applying too much force or going too fast, as this can lead to bruising or injury. Instead, be sure to keep the Gua Sha tool at an angle and force that is comfortable for your body. Keep scraping the skin for several minutes, concentrating on each area of the body that needs attention. With regular sessions, you should begin to feel a noticeable improvement in your overall health, especially in terms of stress relief and pain reduction.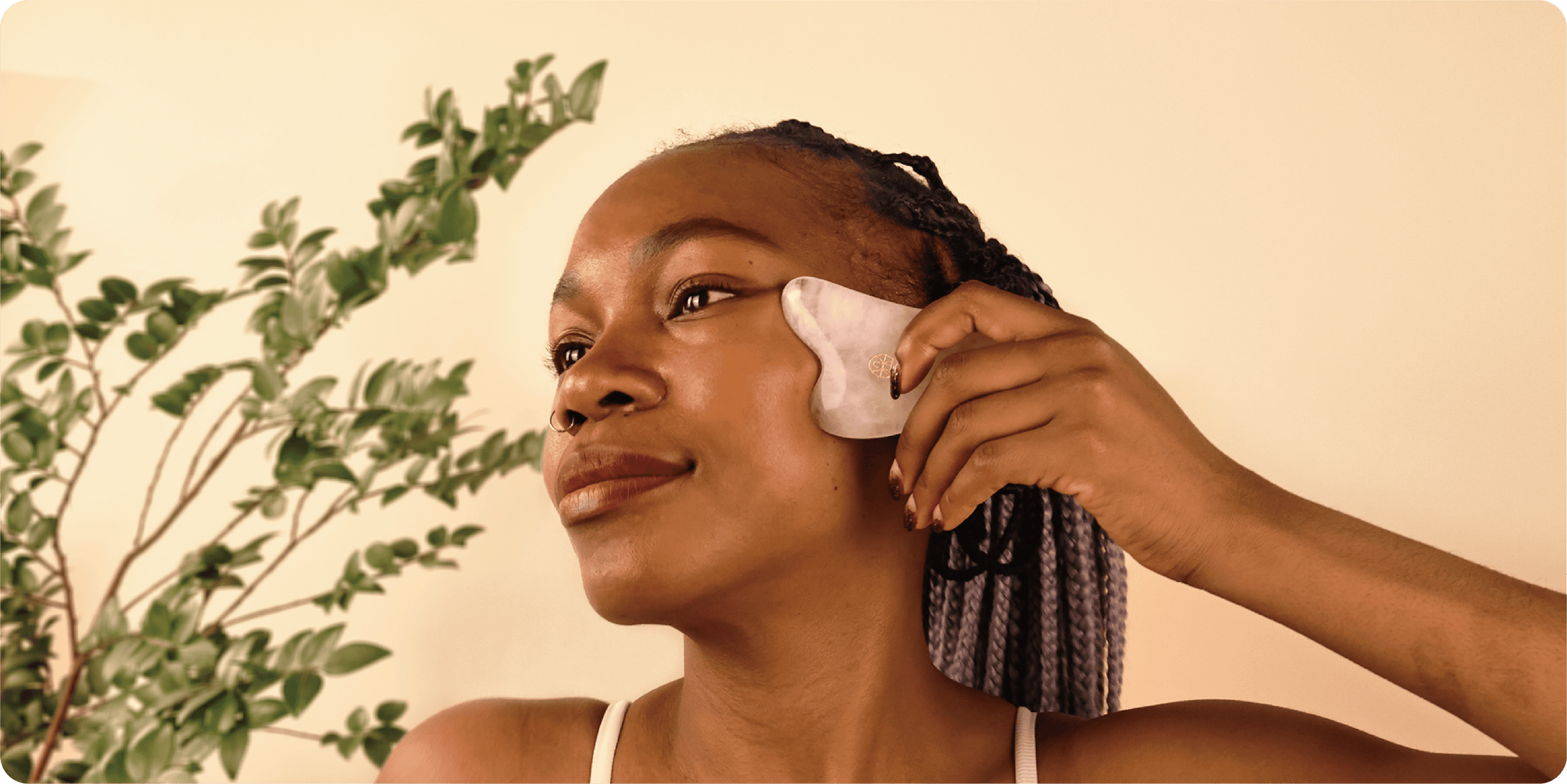 Conclusion
Using Guasha to relieve stress and pain is a wonderful experience. Without the help of any medicine, just using this purely natural Jade Gua Sha tool can help us relax. Whether you are dealing with chronic pain and stress or simply seeking a natural way to support your health and well-being, Guasha is highly recommended to you.
Read More